Electric scooters are plug-in electric vehicles with two or three wheels. The electricity is stored on board in a rechargeable battery, which drives one or more electric motors. Electric scooters have brushless direct current (BLDC) electric motors built into the hub of wheels. These consist of different types of e-bikes, including kick scooters, electric motorcycles, and electric mopeds.
All electric kick scooters have at least one motor, while more powerful ones have two. An electric kick scooter is a vehicle consisting of a footboard mounted on two wheels and a long steering handle, propelled by resting one foot on the footboard and pushing the other against the ground, assisted by an electric motor. Electric scooters are used for private and public transportation, shared mobility, micro-mobility, logistics, short commutes, and industrial applications.
Electric scooters and motorcycles are also used for short-distance commuting within cities and towns and for courier and e-commerce delivery applications. These vehicles have a smaller battery pack and a driving range of less than 100KM per charge. These vehicles are lightweight, more efficient than conventional bikes, and can maneuver easily through congested streets. They serve the limited purpose of short-distance commuting.
The ever-increasing traffic congestion leading to extremely long commutes is paving the way for commuters to look for convenient, time-efficient, and affordable options. Micro-mobility is the most common travel solution for short distances at a particular speed range. Its solutions usually include bicycles, skateboards, e-bikes, scooters, skates, and small electric vehicles running on charged batteries. As micro-mobility has been picking up, players in the industry have come up with vehicle-sharing alternatives.
Electric scooters are available in many cities across Europe and have been flooding streets since the introduction of sharing schemes similar to the cycle hire projects in recent years. For example, there are more than 15,000 scooters available for hire on the streets of Paris. These are also growing in popularity due to their low environmental impact compared with other modes of transport. By 2023, electric two-wheelers are expected to hold up to 8% share of all two-wheelers on the road. Currently, this number stands at 2.5%. The monthly installs of e-scooter sharing apps like Bird and Lime increased by 580% during 2018-2019. This number will continue to increase as e-scooter-sharing services continue gaining popularity. The e-scooter revenue is anticipated to rise by 21% by 2023, as major developments and surges are expected in Europe and other regions. Europe was quick to grab the e-scooter trend. Some of the major developments in the region include:
By 2019, Lime (U.S.) had expanded its European operations to more than 50 European cities, including Paris, London, Berlin, Rome, Madrid, and Athens.
In April 2019, Uber (U.S.) entered the European e-scooter market with Uber Jump's test launch in Madrid. The company expanded its operations to Europe's ten most populated urban centers within seven months.
In several European cities, the number of e-scooters and free-floating bicycle schemes increased in 2019, as it was an incredible year of shared e-scooter. For instance, in 2019, there were around 3000 free-floating e-scooters and bicycles in Brussels, and the e-scooters are mostly used for 2 km to 3 km trips. In Paris, more than 20,000 shared e-scooters are rented daily for commuting on the weekday for a 19-min trip.
This massive adoption of shared e-scooters (as a purchase pattern) is also promoted by enlarging internet access, allowing people to rent e-scooters through mobile apps. For instance, in 2020, the European transportation company Bolt Technology OÜ launched an e-scooter ride-sharing system in Bratislava. The ride can be scheduled by the Bolt app, and the scooters have inbuilt GPS, which provides data about where they are parked and whether they are ready for use. Currently, the company operates with a fleet of 200 e-scooter, and it will extend the fleet if it gains popularity.
Furthermore, in 2021, in Europe, the countries with ride-sharing e-scooter systems were Austria, Belgium, Czech Republic, Denmark, Germany, Greece, Finland, France, Hungary, Italy, Netherlands, Norway, Poland, Portugal, Serbia, Spain, Sweden, and Switzerland. Where, Denmark has an estimated 7000 shared e-scooters, Norway has an estimated 11,000, and Sweden has an estimated 17,000 e-scooters. Furthermore, Germany has around 50,000 shared e-scooters. In other countries, shared scooters are only used in towns or cities, such as Thessaloniki city, Greece, with more than 100 shared e-scooters which is 0.01% e-scooter per resident. Lisbon, Portugal, has around 4000 shared e-scooters which is 0.8% e-scooter per resident, and Stockholm (Sweden) has around 9000 shared e-scooters, 0.9% e-scooter per resident. These deployments potentially encourage many micro-mobility companies to deploy e-scooter in the coming years.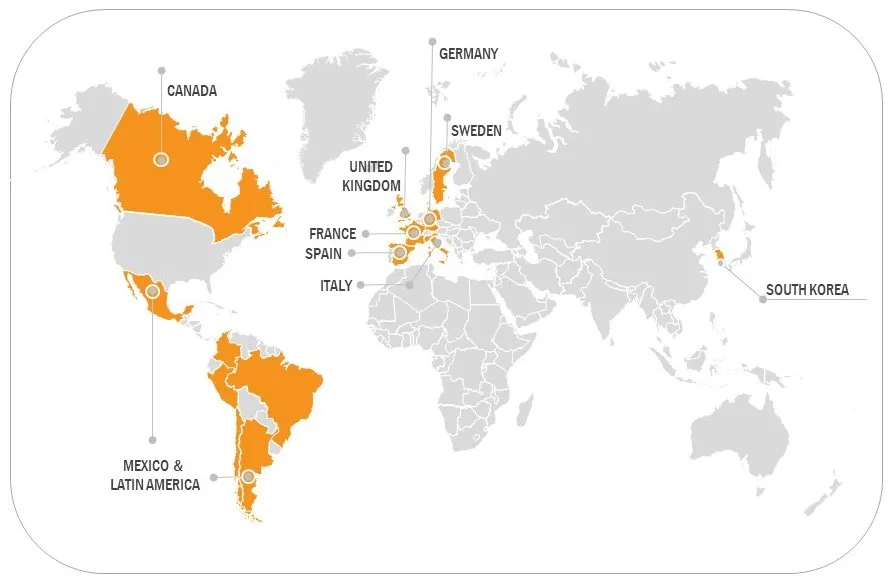 Many countries have enacted electric vehicle laws to regulate the use of electric bicycles. Many countries, like the signatories of the European Union, have agreed to wider-ranging legislation covering use and safety. The usage of electric bicycles for short commutes is rapidly increasing in various countries, but due to a lack of regulations and laws, many companies that provide e-bikes are facing huge losses. The use of electric scooters in public is permitted in many European countries, such as Germany, France, Austria, and Switzerland. But laws in the U.K. and Ireland ban them from pavements and roads. The only place they can be ridden is on private land, with the landowner's permission. Riders caught using them in public in the U.K. have to pay USD 364.4 fixed penalty notice and six points on their driving license.
Sweden has banned the use of any motorized scooters capable of speeds beyond 20km/h from its cities' bicycle lanes. Furthermore, in Paris, in 2019, the council imposed a fine of USD 151 (EUR 135) for riding electric scooters on pavements, and a USD 39.2 penalty was issued to users parking vehicles in doorways or blocking pavements. In response to this, the country is expected to create up to 2,500 dedicated parking spaces for scooters and is considering making it compulsory for riders to use them by 2019.
Additionally, many European governments have adopted ambitious legislation across multiple policy areas to implement their international commitments on climate change. For instance, as of January 2020, all new type-approved motorcycles and mopeds sold in the European Union (EU) and the European Free Trade Area (EFTA) will have to meet the new Euro 5 environmental standard. For existing moped and motorcycle models approved before 1 January 2020, Euro 5 became mandatory as of the first day of 2021.
Under the new Euro 5 standard, tailpipe emissions of mopeds, motorcycles, tricycles and quadricycles will not be allowed to exceed 1,000 mg/km of carbon monoxide (CO), 100 mg/km total hydrocarbons (THC), 68 mg/km nonmethane hydrocarbons (NMHC), 60 mg/km of oxides of nitrogen (NOx) and 4.5 mg/km of particulate matter (PM). Electric two-wheelers do not emit harmful pollutants; therefore, Euro 5 regulation does not apply to them. The stringency of emission regulation is propelling demand for electric two-wheelers across the region.
Read In Detail @ https://www.meticulousresearch.com/product/europe-electric-scooter-market-5239
---
Related Tag:
---